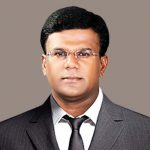 'ePathshala', aims to be as radical as it's name. "Education with Tradition and Technology" are the watchwords of this institution. A fall back on the rich and diverse cultural and educational heritage of our society will be primary in ePathshala's educational philosophy; yet keeping abreast of educational advancements and technological milestones would form the other side of the coin in our educational ethos. 
Technology is a great enabler for people throughout society and nowhere does it have more potential to improve the way we do things than in our school. We're investigating ways to blend technology with traditional teaching structures to facilitate new, more efficient ways of working with the young people of our organization.
From the kids of pre-primary to the youngsters of higher schools do have the advantage of having been born into the digital era, and so they see working with technology as normal. But increasingly teachers are becoming responsible for refining that instinct into practical skills in research, communication and creativity.
Education should be social, and digital platforms can help to deliver education programmes and organise them in a way that is more accessible to children. And this is one of the best examples of where this is happening in Epathshala.
Everybody wants a good personality. But it cannot be made in an eyes blink. It needs time, patience and hardwork. It is just like plant, you need to nourish it to get the fruit. Similarly we nourish our students, physically and mentally. We put in positivity in their mind as they are getting knowledge. They get experiences and opportunities. They learn to be disciplined. When we mix in all these, the magic portion of the students' personality will naturally be developed.
Regular participation in physical activity and higher levels of physical fitness have been linked to improved academic performance and brain functions, such as attention and memory. These brain functions are the foundation for learning. Which is why, we have introduced and have a tie-up with a world class sports academy i.e. Edusports, a SportzVillage enterprise is India's first and largest sports education organization. Currently working with over 650 schools across 250 locations, EduSports believes in developing healthier and fitter generation by giving an inclusive and sporting experience.
"Mission of ePathshala is to provide positive catalytic impulses to every CHILD to stretch his inherent learning competencies through a self discovery process."
Our focus is to develop our students as global citizens, with tolerance, respect and appreciation of diverse cultures and religions for a life-time learning experience. They should be self-motivated, independent, confident decision makers to take up a leadership roles in future.